En Belgique, les villes ont – bien sûr – deux noms, ici : De Haan et Le Coq pour la même petite station balnéaire au bord de la mer du Nord.
Visiting De Haan / le Coq
In Belgium, towns have – of course – two names, here: De Haan and Le Coq for the same little resort on the North Sea.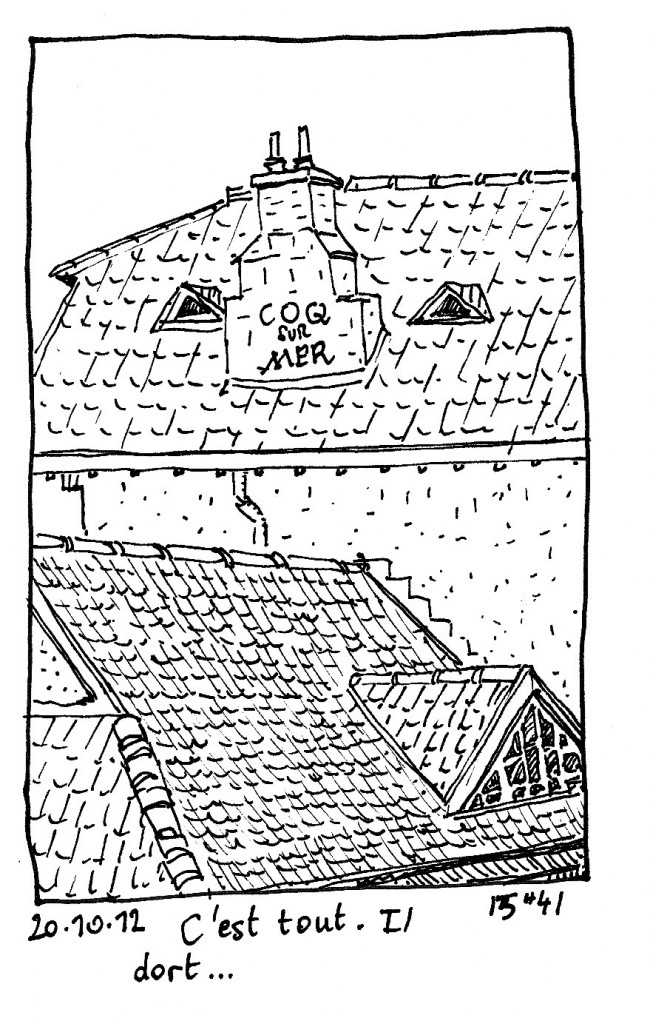 That's all. He sleeps.
Marcel est un très bon dormeur.
Marcel is a very good sleeper.