Sur la place du quartier, le petit café "Camping Campina" est notre préféré pour un café matinal. On a emmené Marcel aussi.
On the neighbourhood's square, the small café "Camping Campina" is our favorite for a morning coffee. We also came with Marcel.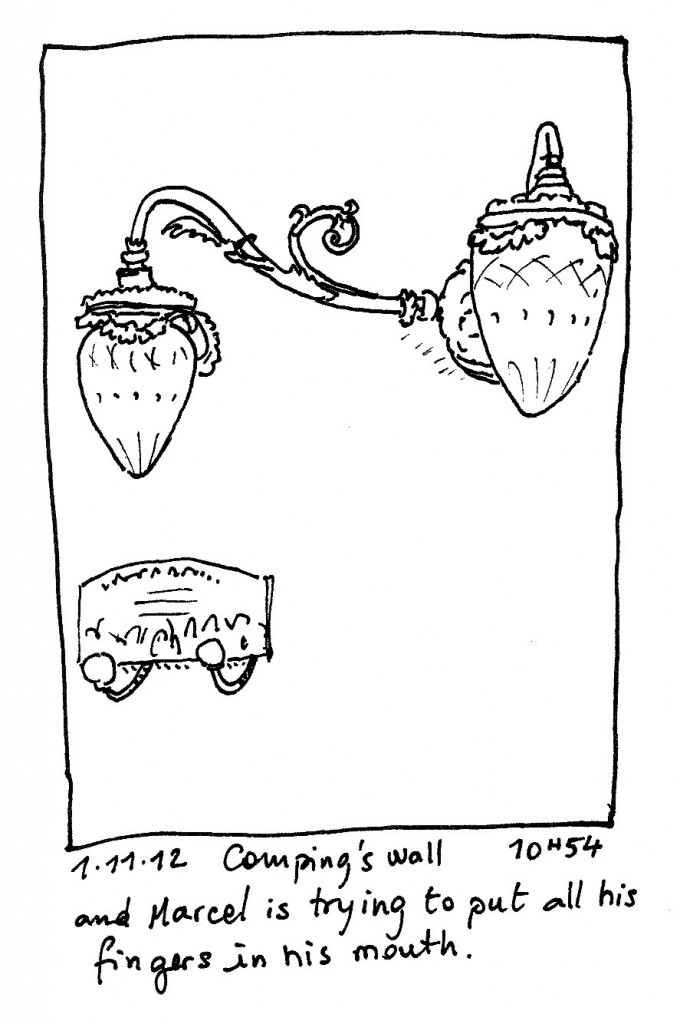 Le mur de Camping.
Et Marcel essaie de mettre tous ses doigts dans sa bouche.