In the botanical garden
Un de mes plaisirs à Anvers, c'est de faire quelques pas dans le jardin botanique. Un de mes rêves secrets est de travailler dans un jardin botanique. Archiver des plantes rares, écrire plein de petites étiquettes et mettre les mains dans la terre tous les jours. Oui, je sais, ce serait sûrement pas du tout comme ça, mais ça me plaît d'y croire.
One of my pleasures in Antwerp is to walk around the botanical garden. One of my secret dreams is to work in a botanical garden. Archiving rare plants, writing down on small labels and digging in soil every day. Yes, I know, it wouldn't be at all like this, but I like to believe it.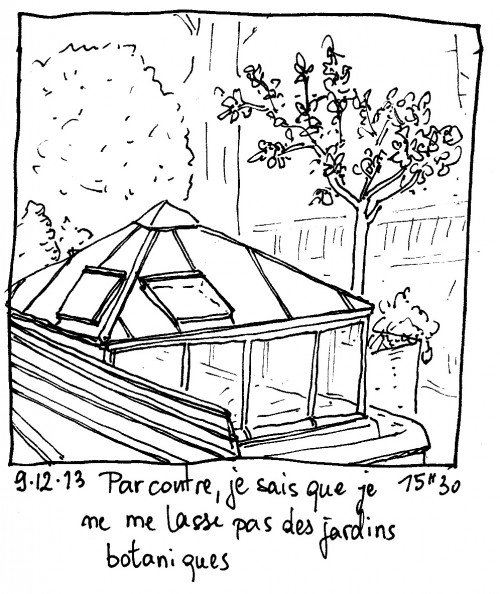 On the contrary I can't get enough from botanical gardens