Having a coffee in town
Avec ses pseudo-canapés ras de terre, ses jeunes branchés et ses ampoules "design" qui font mal aux yeux, Coffee Lab me laisse dubitative. Leur café se laisse boire cependant, c'est pour ça que j'y retourne. Et aussi parce que Paul y a ses bureaux, mais ça c'est une autre histoire.
With its so-called-sofas right on the ground, its young hipsters and its "designy" light bulbs which hurt my eyes, Coffee Lab makes me feel doubtful. Their coffee is drinkable though, that's why I keep coming back. Also because Paul's office is here, but that's another story.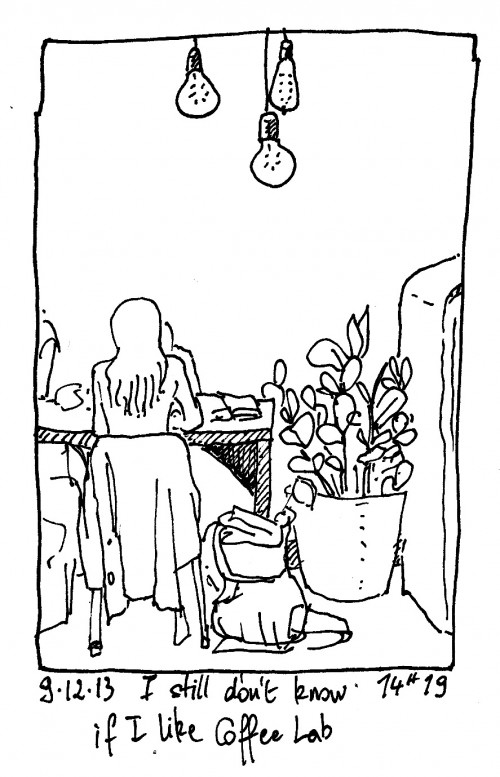 Je ne sais toujours pas si j'aime Coffee Lab ou pas